Left Wall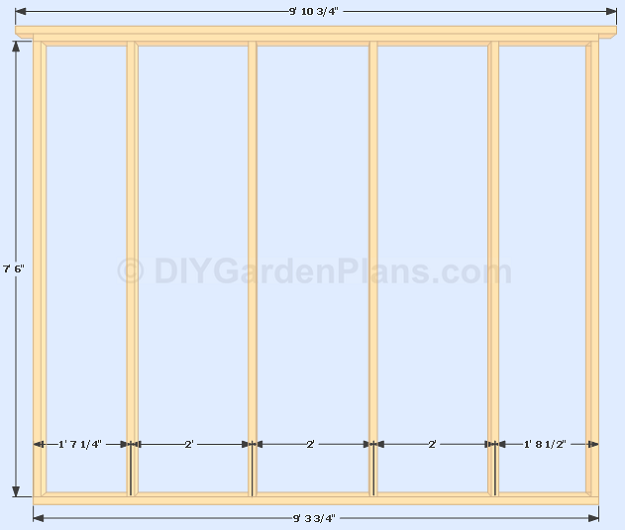 Cut and frame the wall parts as shown above, use 3 1/2″ galvanized nails. There are two 2×4 plates for the top. The top plate will stick out 3 1/2″ on both sides, see illustration above for details.

---
Sponsored

---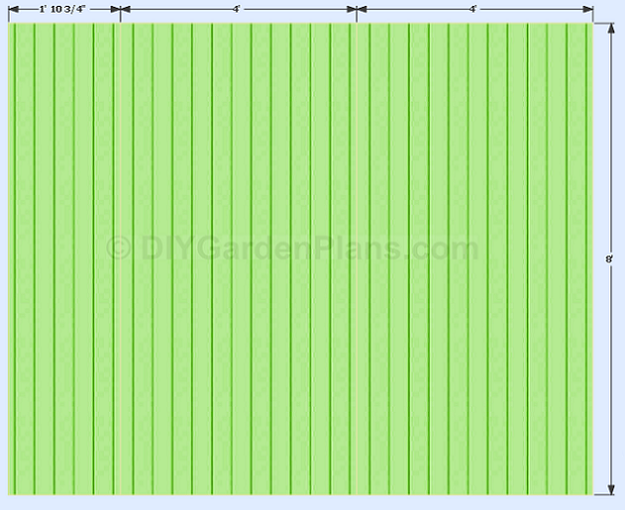 You will need one 1′ 10 3/4″ x 8′ and two 4'x8′ T1-11 exterior siding. See illustration above.
The siding will be flush with the top plate, the bottom will hang down 1 1/2″ past the bottom plate. Nail the siding to the frame with 1 1/4″ finishing nails.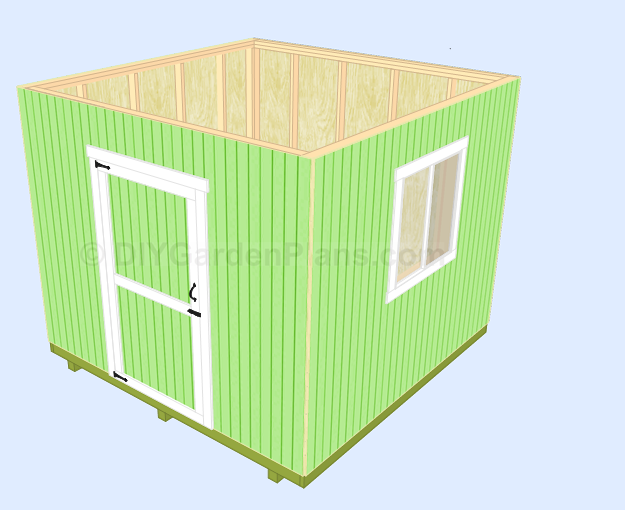 With the help of a couple of helpers, raise the side walls. Next nail 3 1/2″ galvanized nails into the bottom plate and into the floor.  Nail top plate corners into the front and back wall.
Project Index

Front/Back Wall and Door (Cont…)….6

Front/Back Wall and Door (Cont…)…..7

Front/Back Wall and Door (Cont…)…..8

Side Wall and Window (Cont…)….10

Side Wall and Window| Left Wall| (Cont…)…..11

Trim and Soffit (Cont…)-corner trim….17
PDF Download:

Save To Your Computer

–

Print Out When You Need Them

Instant Download

– Safe and Secure Payments and Downloads

See The Project Index Above For Plan Sample (sample for 10'x10′)
Type:

Size

Width X Depth:

Price:

Gable Shed Plans 005

12'x10′ More Info
$12

Gable Shed Plans 005

10'x10′ More Info
$6

Gable Shed Plans 005

10'x8′

More Info

$12

Gable Shed Plans 005

8'x10′ More Info
$12

Gable Shed Plans 005

8'x8′ More Info
$12

Shopping List
Type:

Size

Width X Depth:

Gable Shed Plans 005

12'x10′

Gable Shed Plans 005

10'x10′

Gable Shed Plans 005

10'x8′

Gable Shed Plans 005

8'x10′

Gable Shed Plans 005

8'x8′