Right Wall And Window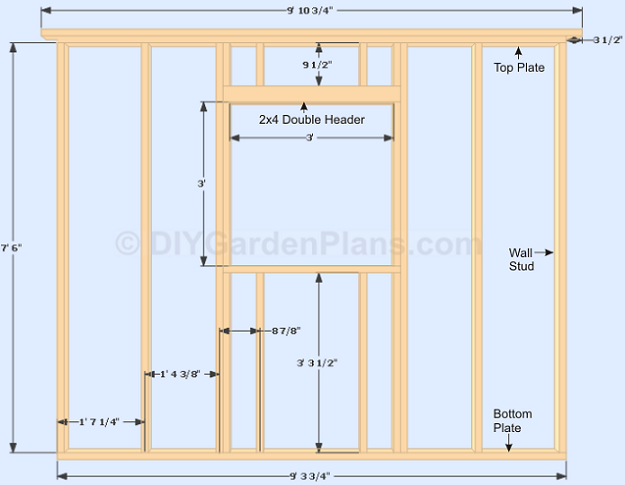 Cut and frame the side wall with window as shown. Use 3 1/2″ galvanized nails. The illustration shown above is for a 3′ x 3′ window. Frame the wall according to the dimension of the window you are using, and follow the manufactures instructions.
There are two 2×4 plates for the top. The top plate will stick out 3 ½" on both sides (see illustration above).

---
Sponsored

---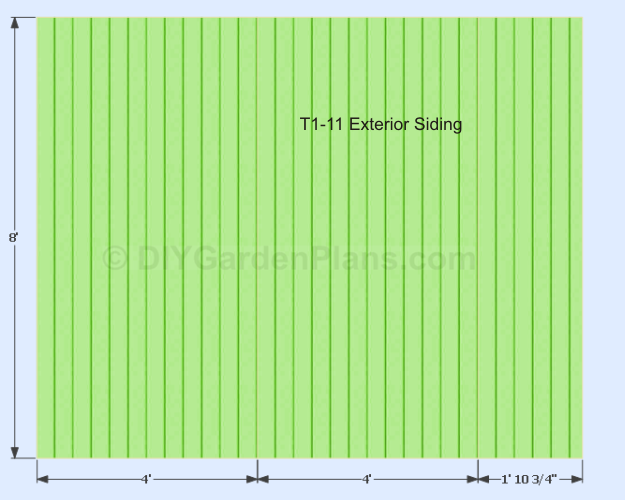 Lay two 4'x8′ and one 1′ 10 3/4″ x8 T1-11 exterior siding on the wall frame. The siding will be flush with the top plate (see illustration above).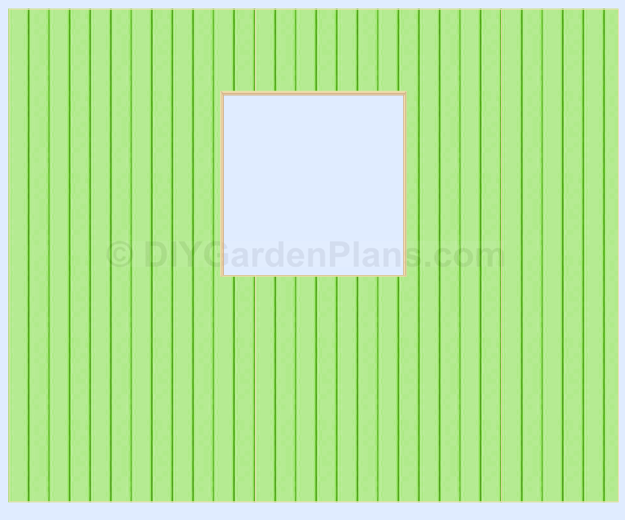 Cut out the window opening. (Do Not Nail, siding will be removed and the window will be installed to the wall frame)
Project Index

Front/Back Wall and Door (Cont…)…..6

Front/Back Wall and Door (Cont…)…..7

Front/Back Wall and Door (Cont…)….8

Side Wall and Window…..9

Side Wall and Window (Cont…)….10

Side Wall and Window| Left Wall| (Cont…)….11

Trim and Soffit (Cont…)-corner trim…..17
PDF Download:

Save To Your Computer

–

Print Out When You Need Them

Instant Download

– Safe and Secure Payments and Downloads

See The Project Index Above For Plan Sample (sample for 10'x10′)
Type:

Size

Width X Depth:

Price:

Gable Shed Plans 005

12'x10′ More Info
$12

Gable Shed Plans 005

10'x10′ More Info
$6

Gable Shed Plans 005

10'x8′

More Info

$12

Gable Shed Plans 005

8'x10′ More Info
$12

Gable Shed Plans 005

8'x8′ More Info
$12

Shopping List
Type:

Size

Width X Depth:

Gable Shed Plans 005

12'x10′

Gable Shed Plans 005

10'x10′

Gable Shed Plans 005

10'x8′

Gable Shed Plans 005

8'x10′

Gable Shed Plans 005

8'x8′