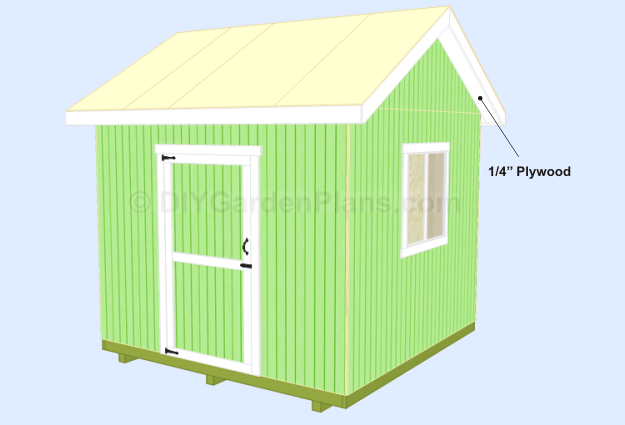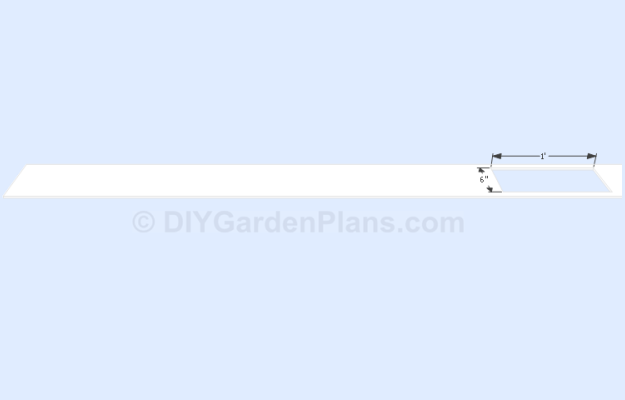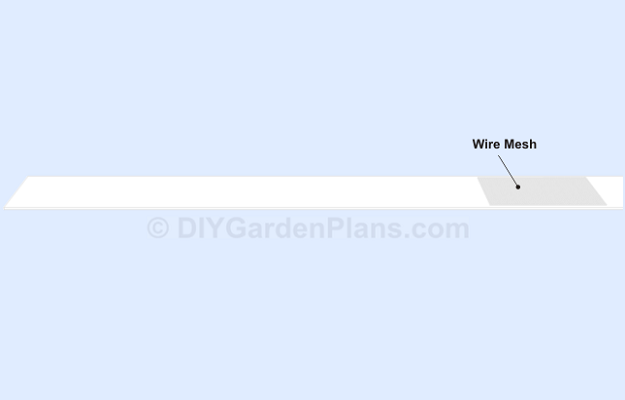 Measure and cut the 1/4″ plywood for the overhang.
Cut a 6″x1′ rectangle on the front and back plywood. Staple a wire mesh on top (see illustration above), this will serve as a vent.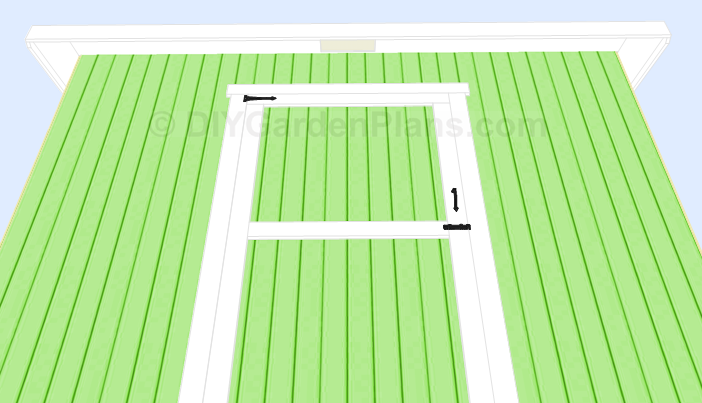 Use 1 1/4″ finishing nails and install the 1/4″ plywood to the overhang as shown above.
Project Index

Front/Back Wall and Door (Cont…)……6

Front/Back Wall and Door (Cont…)…..7

Front/Back Wall and Door (Cont…)…..8

Side Wall and Window (Cont…)…..10

Side Wall and Window| Left Wall| (Cont…)…..11

Trim and Soffit (Cont…)…..16

Trim and Soffit (Cont…)-corner trim…..17
PDF Download:

Save To Your Computer

–

Print Out When You Need Them

Instant Download

– Safe and Secure Payments and Downloads

See The Project Index Above For Plan Sample (sample for 10'x10′)
Type:

Size

Width X Depth:

Price:

Gable Shed Plans 005

12'x10′ More Info
$12

Gable Shed Plans 005

10'x10′ More Info
$6

Gable Shed Plans 005

10'x8′

More Info

$12

Gable Shed Plans 005

8'x10′ More Info
$12

Gable Shed Plans 005

8'x8′ More Info
$12

Shopping List
Type:

Size

Width X Depth:

Gable Shed Plans 005

12'x10′

Gable Shed Plans 005

10'x10′

Gable Shed Plans 005

10'x8′

Gable Shed Plans 005

8'x10′

Gable Shed Plans 005

8'x8′